Tissington Well Dressings
2018
In 2018 the Tissington Well-Dressings will take place between Thursday May 10 to Wednesday  May 16 and six wells will be dressed as usual in the beautiful Estate village.
Each well has a team of 20-30 volunteers that contribute to the setting up of the dressing and the event. As the village only has 40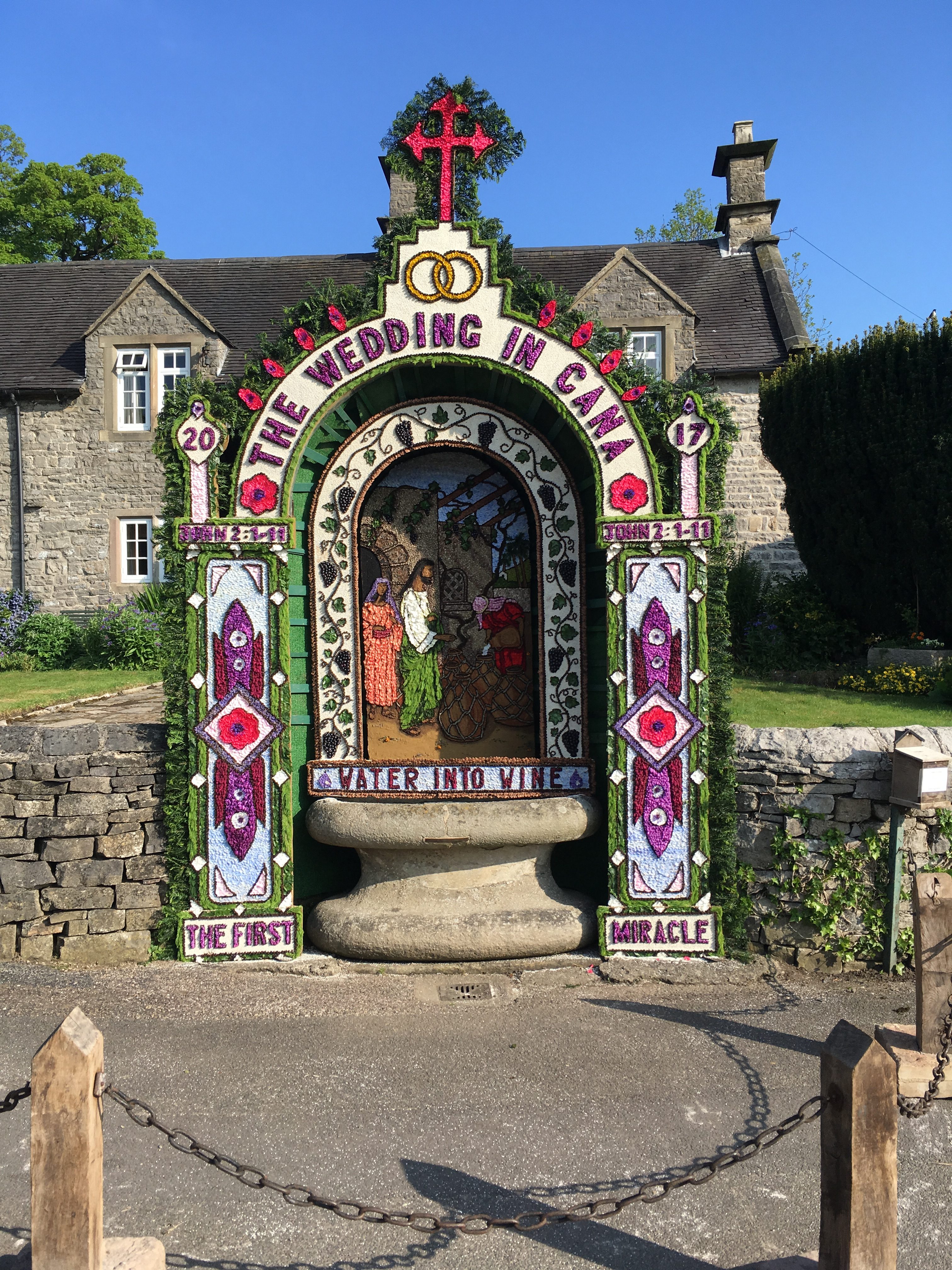 cottages and 150 inhabitants the teams are drawn from the local area including Ashbourne. The collages take roughly 200 'man hours' to create and are often of biblical themes and images.
During the Week, the village (which has been in the FitzHerbert family for over 500 years) welcomes about 35,000 visitors to view the dressings. And of course during the week the usual shops and attractions are open for business including
The award-winning Herbert's Fine English Tearooms
The award winning Edward and Vintage sweet shop.
Bowrings' Butchery
Acanthus Craft Shop
On a Wick and a Prayer Candle Shop
          The Bluebell Inn & Restaurant
          Bassett Wood Farm B & B serving teas at the Village Hall